Do You Have An Interesting Riobamba Travel Story? Please Share!
Our Riobamba travel story (that turned into this website!) is all about my family living in this town for over 10 years!  

The Riobamba-Official-Tourism-Guide.com website is all about helping tourists, find hotels that fit their budget, were to find the best typical Ecuadorian food, what places to see and take pictures, and were to have some family-friendly-fun!
And points out some of the most popular tourist's attractions in the town.
Not to mention some beautiful places that are often over looked like Guano for example, and where to buy souvenirs!

Mountain climbing, train rides to the devils nose, Cathedrals, colorful markets, parks with shady trees.... This town has everything!  

Unfortunately, Riobamba is not one of Ecuador's main tourist attractions (I don't know why). But now you and I can (and will) change that!
How you ask?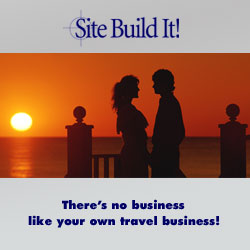 We'll let us know...

Have you been to Riobamba?
What made you decide to come?
If so, what did you do once you got here?
What did you and your friends and family do for fun?
Have you tried some of Riobamba's delicious typical food?

Tell us what made you leave your heart in Riobamba!

I would love to hear YOUR travel Stories, your great's experience in Riobamba, the best moments, all the fun you had....anything about Riobamba that you would love to share.

If you have been to Riobamba and love it!  Then please share your Riobamba Travel Stories with us!
Have you found an interesting thing to do not mentioned on this site? Please share!

We would love hear about all the fun you had! Also any advice you give will be very much appreciated by us, and everyone else who visit's this site!


Tell us what really captivated you! Share your travel stories about Riobamba...

---
Share Your Riobamba Travel Story
I can't wait to read about your greatest Riobamba travel story or adventure. I Thank you in advance for sharing.


Return from Riobamba Travel Story to Riobamba-Official-Tourism-Guide.com